Inspirata Films is the production company of award-winning independent producer and director John Jackman. Inspirata and its special effects/technical unit TechniCine bring together the resources and skills of many talented production specialists, most of which have national television or Hollywood credits.
Our focus is on programs that challenge the spirit, that portray the best and highest of human achievement. We have special experience in historical documentaries and dramatic recreation. Unlike most production companies, we are used to filming in historic settings and museums where special respect must be paid both to artifacts and historic accuracy.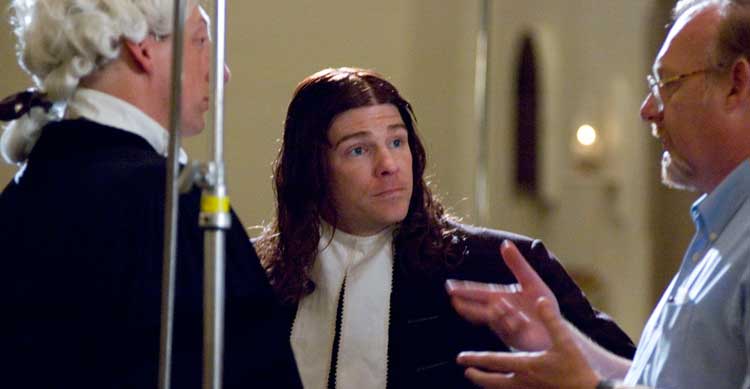 John Jackman has been involved in video production since the mid-seventies, and was one of the early adopters of digital video and digital production techniques. An award-winning director and producer, he is the author of Lighting for Digital Video and Television (2002, CMP Books, now in its third edition), and Bluescreen Compositing: A Practical Guide (2006, Focal Press). For over a decade he was a popular contributing editor to DV Magazine.
Jackman has taught professional workshops on digital production and lighting for the National Association of Broadcasters (NAB), the American Film Institute (AFI), the Library of Congress, DV Expo, as well as film schools, college, and university programs. He has been an active member of the Society of Motion Picture & Television Engineers (SMPTE).
An ordained minister in the Moravian Church, Jackman is actively involved in using the visual media to bring a positive message to the world. He and his wife Debra, their daughter, two cats, nine very noisy ducks, and more concepts than you can shake a stick at, live in the woods outside of Winston-Salem, North Carolina.
John is a sought-after speaker, information about booking him to speak at your event is available at www.johnjackman.com.